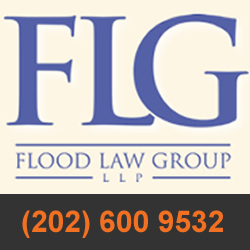 our lawyers are investigating possible claims on behalf of men and boys who have ingested Invega or Risperdal and experienced side effects that are possibly linked to their improper prescription
Washington, D.C. (PRWEB) May 07, 2014
Flood Law Group released a statement today announcing that it is now available to investigate potential claims on behalf of people who suffered health issues possibly as a result of prescription use of Invega.
According to the FDA (Invega (paliperidone) 1.5 mg, 3 mg, 6 mg, and 9 mg Extended-Release tablets, 8/12/2009) Invega and its generic form paliperidone is an antipsychotic drug used to treat schizophrenia. According to the FDA safety brief, Invega can result in events of leukopenia/neutropenia.
According to the United States Department of Justice (Johnson & Johnson to Pay More Than $2.2 Billion to Resolve Criminal and Civil Investigations, 11/4/2013), Johnson & Johnson, the manufacturers of Invega, were ordered to pay out more than $2.2 billion due to suits alleging that they marketed the drug for treatments outside of those it had been approved for.
"The allegations listed in the settlement announcement by the DOJ are quite alarming," said Christopher Brown, Director of Communications at Flood Law Group. "In light of this, our lawyers are investigating possible claims on behalf of men and boys who have ingested Invega or Risperdal and experienced side effects that are possibly linked to their improper prescription."
If you or a loved one has suffered from gynecomastia, leukopenia, neutropenia, or other conditions possibly as a result of ingesting prescription anti-psychotic medication such as Invega, contact the drug litigation experts at Flood Law Group for a thorough investigation into your claim.
About Flood Law Group
Flood Law Group, LLP is an experienced litigation firm, serving injured persons and families across the nation. They handle complex cases involving asbestos litigation, pharmaceuticals, defective medical devices, medical malpractice, birth injuries and more. Flood Law Group, LLP is also one of the top law firms in the nation to handle serious injuries and wrongful death.
For more information, visit: floodlawgroup.com