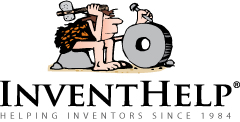 PITTSBURGH, PA (PRWEB) October 01, 2014
We are pleased to introduce you to a new product that will revolutionize your bathroom experience forever. The patent-pending B.C.E. (Bathroom Comfortability Enhancer) will add comfort and productivity when performing tasks done while on the toilet. This will benefit all by providing a little extra of that precious time lost in the few short hours that make up an average day.
The B.C.E. can make life easier for the person on the go, as well as those winding down after work and looking forward to the only time they get to sit down and relax all day. It complements the use of books, business papers and all electronic devices (such as laptops, tablets, telephones, etc.). The B.C.E. also provides additional safety and support for those expensive and irreplaceable items.
The inventor of the B.C.E. realized the need for this product, prompting him to make one for himself. After the prototype proved helpful and convenient, he was convinced that the quality of life would be just a little less awesome without it. The B.C.E. was used in other rooms to see if it would be equally useful, and sure enough, the B.C.E. prevailed once again. It was then apparent that this wonder product needed to be revealed to the rest of the world.
It is currently available for licensing or sale to manufacturers and marketers. So if you are interested in bettering the world we live in, you can find more information by contacting by mail, telephone or email at: Dept. 13-FRO-174, InventHelp, 217 Ninth Street, Pittsburgh, PA 15222, or call (412) 288-1300 ext. 1368. Learn more about InventHelp's Invention Submission Services at http://www.InventHelp.com - https://www.youtube.com/user/inventhelp
# # #