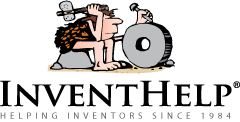 PITTSBURGH, PA (PRWEB) February 23, 2017
InventHelp, a leading inventor service company, announces that one of its clients, an inventor from Pennsylvania, has developed a modified barbell that would provide an easier, more progressive way to work all of one's muscles with faster results. This invention is patented.
The "All Purpose Exercise Bar" is designed to work out one's entire body from unusual angles. The invention would exercise parts of the body not possible with conventional barbells, dumbbells or kettleballs. It could be used standing, seated or while lying on a flat or angled bench. Taking up much less space than traditional exercise equipment, it could provide faster results. The product would enable the user to go from exercise to exercise with little to no interruption.
The redesigned barbell would include a multitude of angled and straight hand grips in the central portion of its oval shape. 9-inch long cylindrical extensions are on either end so that weight plates can be added on. The unique hand grips would enable the user to perform over 48 different exercises. Variations to the idea could include angled curling bars or angled barbells to be used at different angles to work separate muscle groups.
"When I was younger, I was an active bodybuilder, and I always speculated on an easier, more productive and progressive way of working the muscles in a shorter time span," said the inventor. "This is what I came up with."
InventHelp is attempting to submit the invention to companies for review. If substantial interest is expressed, the company will attempt to negotiate for a sale or royalties for the inventor. For more information, telephone Dept. 11-CCP-202 at (800) 851-6030.
Manufacturers interested in reviewing additional inventions and new product ideas can contact InventHelp's marketing partner Intromark by filling out an online request to review new product ideas here.