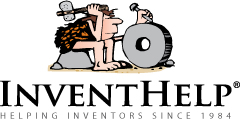 PITTSBURGH, PA (PRWEB) May 07, 2015
InventHelp, a leading inventor service company, announces that one of its clients, an inventor from Illinois, has designed a portable study desk that is not only usable while sitting in a chair but also while lying in bed. This invention is patented and a prototype is available.
The "All Purpose P.S.D." could make studying more convenient and comfortable. It could help the user study for a longer period of time while promoting good study habits. The invention would be usable for studying, writing, computing, reading, making calculations and more. It would also fold up easily so that it can be carried or loaded into a computer case or luggage for travel.
The portable study desk would feature a rectangular design with a pop-up lip along the bottom of the desktop. Trays would extend out from underneath the main unit and would be attached via a round connection bar that can retract and swivel. Each tray can have a variety of uses including a pull-off top for storage underneath, a solid surface, and a split surface solid/erasable area for notes or calculations. These trays could be produced from a solid polymer plastic or similar material. Removable legs would extend from the bottom of the desk and be held securely to the desk with plastic clips. The front leg would be adjustable from angled to straight. The invention may also be fitted with a bed rest. The All Purpose P.S.D could be producible in different colors and in a design for children that includes a drawing/coloring area.
"After many years of studying, I found it was very uncomfortable to sit at a desk or on my bed holding a book in my lap. Even a tray was not big enough for all of my books and the writing that I needed to do. My invention alleviates this problem and enables anyone to read, write, use a computer, and make drawings or calculations conveniently in one place," said the inventor.
InventHelp is attempting to submit the invention to companies for review. If substantial interest is expressed, the company will attempt to negotiate for a sale or royalties for the inventor. For more information, telephone Dept. 11-CCP-467 at (800) 851-6030.
Manufacturers interested in reviewing additional inventions and new product ideas can contact InventHelp's marketing partner Intromark by filling out an online request to review new product ideas here.
# # #