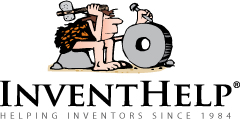 PITTSBURGH, PA (PRWEB) August 19, 2015
InventHelp, a leading inventor service company, announces that one of its clients, an inventor from Wisconsin, has designed a device that enables a user to work on a door, hood, fender or other small automotive parts easily. This invention is patented.
"Multi-Functional Autobody Paint Stand" features a main stand that would be usable with interchangeable racks that hold a door, hood, bumper or other small parts. This design could save time and effort when painting various automotive parts. In addition, the device could enhance productivity by enabling a user to access all areas of the part quickly and easily. Multi-Functional Autobody Paint Stand would collapse for easy storage.
Multi-Functional Autobody Paint Stand would consist of a unit made of a wheeled main stand usable with interchangeable racks producible of metal and steel. The main stand would be I-shaped and the horizontal crossbar would connect the two end sections that would consist of two pieces that slide into one another. The sections would be held together by a T handle. The slidable sections would be composed of 33-inch long, rectangular bars. Each end section would be composed of two sleeves separated by ½-inch by ½-inch spacers. Each sleeve would house a leg and each leg would extend in opposite directions. When all components are fully extended, the stand would measure 92 inches long, 66 inches wide and 6-1/2 inches high. Racks would be mounted to the end-section sleeves on the main stand. The bumper rack would consist of a curved bumper arm fixed in place by a bumper-arm holder. The components would be secured with specialized hardware. The fender stand would include a vertical upright with an angled top extension. The attachments can be connected to the extensions and the components would be secured via rods, bolts and other hardware. The hood and door stand would be a vertical upright that could hold a door or hood. A bearing would allow the hood or door to be rotated easily. Bumpers, fenders, hoods, doors and other parts would be secured to the stands via clamps, swivel clamps, adapters, hinges, latch mounts, T bolts and other devices. A tool cart and paint tray could also be used for all of the racks. A saw horse can be mounted on the racks as well. The inventor suggests that parts could be sold separately.
InventHelp is attempting to submit the invention to companies for review. If substantial interest is expressed, the company will attempt to negotiate for a sale or royalties for the inventor. For more information, telephone Dept. 09-MMB-1755 at (800) 851-6030.
Manufacturers interested in reviewing additional inventions and new product ideas can contact InventHelp's marketing partner Intromark by filling out an online request to review new product ideas here.
# # #