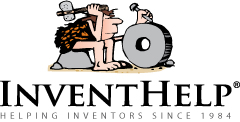 PITTSBURGH, PA (PRWEB) September 28, 2016
InventHelp, a leading inventor service company, announces that one of its clients, an inventor from California, has designed a device to fill communion cups automatically in a quick manner. This invention is patented.
The "Automatic Communion Filling Machine" would provide a quick and easy way to fill plastic communion cups with wine or juice, helping to save time and effort. It could eliminate the need for as many volunteers, and its compact design takes up a small amount of space.
The circular electric unit would feature a top wine tank with a cap and a wine-limit indicator. The middle level would include indicator lights and a fill button, and the bottom level would feature an access door and a space to accommodate the filling tray. After filling the tank with wine or juice, the individual places the cups in the filling tray's holes, then slides the tray into the corresponding space, where it is automatically aligned under the filling nipples. When the Tray Ready indicator light is illuminated, the user would press the Fill button, which would cause the wine or juice to flow through the nipples and into the cups. An alarm would then sound to let the user know that the cups had been filled and are ready to go. According to the inventor, approximately 200 cups are filled in just about a minute.
"Many churches have hundreds of members, which requires many people to help fill communion cups with wine or juice for hours," said the inventor. "What is needed, I thought, is a quicker and easier way."
InventHelp is attempting to submit the invention to companies for review. If substantial interest is expressed, the company will attempt to negotiate for a sale or royalties for the inventor. For more information, telephone Dept. 11-LAX-323 at (800) 851-6030.
Manufacturers interested in reviewing additional inventions and new product ideas can contact InventHelp's marketing partner Intromark by filling out an online request to review new product ideas here.
# # #