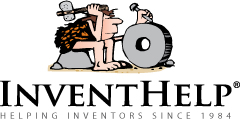 Pittsburgh, PA (PRWEB) May 23, 2014
InventHelp, a leading inventor service company, announces that one of its clients, an inventor from Nevada, has designed an automobile brake-light system intended to warn other drivers of changing driving patterns. This invention is patented.
"Deceleration-Activated Brake Lights" would act as a warning system to other drivers to indicate if a vehicle was decelerating or coasting. When the vehicle slowed, the center or all brake lights would illuminate, alerting other drivers that the car was slowing down. Designed for newly manufactured vehicles, it is intended to work in conjunction with the existing braking system and other forms of brake such as an engine or exhaust-brake systems.
The system would utilize existing vehicle sensors, such as factory brake-light assembles and lights, and include a relay, electronic controller, insulated wiring, hardware, and an on-hand vehicle power source. The system's relay would connect to the vehicle's microcontroller, which interprets the various signals to identify if the parameters are met to engage or disengage the brake lights. Deceleration-Activated Brake Lights would be activated when the vehicle begins to decelerate without the user applying the brakes. Activation could be determined by a percent change in speed or by the amount of time the vehicle has been coasting. When a driver applies the vehicle brakes with a pedal, all rear light brakes would illuminate normally, defaulting into standard mode.
The product could be adapted for use on commercial trucks with an engine/exhaust brake, which do not indicate to following motorists that an auxiliary brake is in operation. Other variations could include flashing brake lights or continuous action when the vehicle is decelerating.
"After seeing numerous accidents and almost colliding with another vehicle myself, I realized that improvements need to be made to vehicles to enhance safety," the inventor said. "I developed this idea as a solution."
InventHelp is attempting to submit the invention to companies for review. If substantial interest is expressed, the company will attempt to negotiate for a sale or royalties for the inventor. For more information, telephone Dept. VEG-619 at (800) 851-6030.
Manufacturers interested in reviewing additional inventions and new product ideas can contact InventHelp's sister company Intromark by filling out an online request to review new product ideas here.
# # #