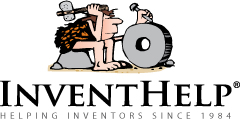 PITTSBURGH, PA (PRWEB) January 07, 2015
InventHelp, a leading inventor service company, announces that one of its clients, an inventor from Michigan, has designed a kitchen device to assist with filling up plastic storage bags. This invention is patented.
"Bag Buddy" includes a frame that suctions to a counter. A bag is slipped under the lips to hold it in place, and a retractable funnel is used to pour contents into the open bag. This design increases the ease of filling plastic bags and saves time over traditional methods. It allows for a much more efficient process to create prepped meals and store in the small spaces of the refrigerator or freezer.
Bag Buddy kitchen device would consist of a rectangular-shaped unit producible from steel, plastic, rubber or aluminum, measuring 10-1/2 to 8-1/2 inches in height, 14-1/2 inches in length and 7 inches in width. The frame would be secured to a counter via suction cups. The curved end piece would cradle and support the bag as it is being filled. The ring around the top would support a funnel. The funnel tapers to fit inside the bag, keeping it open and held in place for filling. To use, the device is secured to a counter and an empty bag is placed into the device. The funnel is placed down into the bag slightly for filling. Once full, the funnel is removed and the bag can be tied or zipped shut. Bag Buddy can be produced with a swivel function for a more ergonomic use. Skid-proof rubber may be used instead of suction cups.
InventHelp is attempting to submit the invention to companies for review. If substantial interest is expressed, the company will attempt to negotiate for a sale or royalties for the inventor. For more information, telephone Dept. 10-BFT-338 at (800) 851-6030.
Manufacturers interested in reviewing additional inventions and new product ideas can contact InventHelp's marketing partner Intromark by filling out an online request to review new product ideas here.
# # #