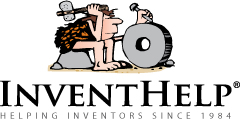 PITTSBURGH, PA (PRWEB) March 04, 2015
InventHelp, a leading inventor service company, announces that one of its clients, an inventor from Toronto, Ontario, Canada, has redesigned a flare that could alert other motorists of a problem ahead. This invention is patented.
The "Baker's Emergency Roadside Flare" would consist of an electronic flare that would utilize a light-emitting diode (LED) to attract attention. This modified invention of the flare would be easy to set up and take down, as well as not be knocked over by the wind. The reusable roadside device would not include actual flame so the design is environmentally friendly.
Baker's Emergency Roadside Flare would be comprised of an emergency flare that would measure 25 inches long overall and ¾ inch in diameter. The unit would be comprised of plastic and feature an LED, electronics and a dime-shaped, watch-type battery. The bottom of the flare would be a tapered plastic or steel spike that would measure 12-1/2 inches long. The spike would be fluorescent in color. A hammerhead would be included on one side. Atop the spike would sit a 1- to 1-1/2 inch long socket collar. A 12-inch-long LED would attach to the top of the socket color. An on/off switch would be positioned at the top of the LED. The LED would be semicircular in shape, making it aerodynamic. The LED would be red in color and could flash like a strobe light or remain steady. The backside of the light would be opaque so that it would not blind or alarm traffic driving in the other direction. The light could include a ring attached to the tip, which would allow it to be hung on an over-sized or long load. To set a flare up on the soft shoulder of a roadway, the user would drive the bottom of the spike 4 inches into the ground, and then screw the LED into the socket collar. To set the flare up on a hard surface, the user would insert the bottom of the spike into a hollow cylindrical holder on an accompanying flange plate. The inventor notes that the three Baker's Emergency Roadside Flares should be set up 50 feet apart to meet safety standards.
InventHelp is attempting to submit the invention to companies for review. If substantial interest is expressed, the company will attempt to negotiate for a sale or royalties for the inventor. For more information, telephone Dept. 09-TOR-8482 at (800) 851-6030.
Manufacturers interested in reviewing additional inventions and new product ideas can contact InventHelp's marketing partner Intromark by filling out an online request to review new product ideas here.
# # #