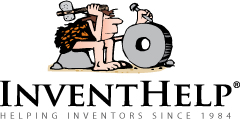 Pittsburgh, PA (PRWEB) March 13, 2014
InventHelp, a leading inventor service company, announces that one of its clients, an inventor from Canada, has designed a modified bottle cap for use over a plastic (or other) drinking bottle to prevent contamination of the contents by insects or other unwanted substances. This invention is patented and endorsed by a Canadian allergist M.D.
"B-Safe" cap would include a perforated cap to allow the liquid to flow through freely, yet prevent items from entering the bottle. This design could also prevent injury caused by insect stings. The invention is ideal for use by those who are allergic to bee stings, at a nightclub or bar or by anyone who is drinking a beverage outdoors at picnics, sporting events, boats, or camping. The unit can be disposed of after use, or washed and re-used. B-Safe could provide peace of mind when a user cannot monitor their beverage.
B-Safe would consist of a cap producible from food-grade silicone or any hypoallergenic latex material. The device would be sized and shaped so that it would fit snugly over most bottle openings, including threaded and non-threaded openings. The top of the cap would be covered with small perforations to allow liquid to flow through freely. B-Safe could be produced with various patterns, and in vibrant colors, including glow-in-the-dark, as well as imprinted with logos. In addition, B-Safe could be produced in wide styles for use with wide-mouth drinking bottles.
InventHelp is attempting to submit the invention to companies for review. If substantial interest is expressed, the company will attempt to negotiate for a sale or royalties for the inventor. For more information, telephone Dept. 11-TOR-8760 at (800) 851-6030.
Manufacturers interested in reviewing additional inventions and new product ideas can contact InventHelp's marketing partner Intromark by filling out an online request to review new product ideas here.
# # #