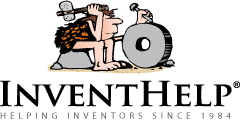 Pittsburgh, PA (PRWEB) April 03, 2014
InventHelp, a leading inventor service company, announces that one of its clients, an inventor from Canada, has designed a shopping cart accessory that could provide a convenient way to carry or organize coffee or drink cups while shopping. This invention is patented and a prototype is available.
The "Cup Caddy" would conveniently support beverages in the front area of a shopping cart, and would prevent spilled beverages and messes. The invention would fold down when not in use, and could provide a hands-free beverage holder, enabling the user to multitask. According to the inventor, the Cup Caddy would not require extensive installation, and would not change the structure of today's shopping cart.
The invention would consist of rectangular, plastic panels that are hinged together, allowing them to fold up and down. The product would feature two holes, side by side, for storing beverages. The outer edge would be hinged to bend and act as a support bracket. When upright, beverages could be rested or suspended in the holes. The opposite side features two hole covers which fold under and fill the holes as the unit is folded down, so that the unit would lay flat as a child seat when not in use as a beverage holder.
"While shopping one day, I had a hard time pushing my cart and holding my coffee at the same time," said the inventor. "Setting the coffee in the cart was too shaky and unbalanced to hold the beverage upright. I decided to design a device that fits beverages into shopping carts, making them easily accessible."
InventHelp is attempting to submit the invention to companies for review. If substantial interest is expressed, the company will attempt to negotiate for a sale or royalties for the inventor. For more information, telephone Dept. 09-TOR-8527 at (800) 851-6030.
Manufacturers interested in reviewing additional inventions and new product ideas can contact InventHelp's marketing partner Intromark by filling out an online request to review new product ideas here.
# # #