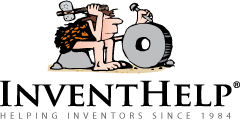 PITTSBURGH, PA (PRWEB) January 16, 2015
InventHelp, a leading inventor service company, announces that one of its clients, an inventor from Illinois, has designed a barbell accessory that would enable a user to perform standing curls with minimal wrist strain. This invention is patented and a prototype is available.
The "Bicep Blaster" would help an individual to avoid discomfort and pain while performing standing curls with a barbell. The invention could alleviate the strain and pressure on the user's wrists, and could promote graduation to heavier weights. This idea could optimize bicep strengthening and enables one to work out to his or her potential.
The T-shaped unit would feature a horizontal bar with grips that attach to the main bar via a clamp assembly. The individual holds the attached bar instead of the main bar when curling. As he or she curls, the included cylindrical foam pads provide a buffer by resting atop the wrists. A variation could include a height-adjustment function or fold-down option for doing hammer curls.
"While doing standing curls, the heavier the barbell weights, the more strain and discomfort on one's wrists," said the inventor. "This can discourage a weightlifter from graduating in his or her strength training. I conceived of my design in order to alleviate the strain and pressure on the wrists while performing standing curls."
InventHelp is attempting to submit the invention to companies for review. If substantial interest is expressed, the company will attempt to negotiate for a sale or royalties for the inventor. For more information, telephone Dept. 09-CHM-226 at (800) 851-6030.
Manufacturers interested in reviewing additional inventions and new product ideas can contact InventHelp's marketing partner Intromark by filling out an online request to review new product ideas here.
# # #