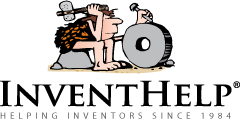 PITTSBURGH, PA (PRWEB) September 25, 2015
InventHelp, a leading inventor service company, announces that two of its clients, inventors from Manitoba, Canada, have designed a hydraulic toilet seat that helps an elderly or physically-handicapped user to use a toilet easily and without assistance. This invention is patented.
The "Biffy Buddy" would enable an elderly or physically-disabled person to sit down on or rise from a toilet easily. Helping to eliminate the need for assistance, it also prevents strain and struggle. The invention could foster independence and privacy for these individuals, and its easy-to-use design makes it ideal for all different types of people.
An oval hard-plastic seat would be mounted atop two parallel hydraulic lifts and attached to the front of the toilet-bowl rim via a hinge. Triangular stabilizer bars are located on either side of the toilet. Once activated, the lifts would push the seat upward and slightly forward to a 2-foot height. The individual could then place their bottom against the seat, grip the stabilizer bars and activate the seat again. This causes the seat to be lowered to a horizontal level. Once the user is done, the process is reversed for them to be able to stand.
"Due to a physical disability, my mother can't get onto and off of a toilet by herself," said one inventor. "This inspired us to design a way to assist such people and allow for their independence."
InventHelp is attempting to submit the invention to companies for review. If substantial interest is expressed, the company will attempt to negotiate for a sale or royalties for the inventor. For more information, telephone Dept. 11-CAN-157 at (800) 851-6030. Manufacturers interested in reviewing additional inventions and new product ideas can contact InventHelp's marketing partner Intromark by filling out an online request to review new product ideas here.
# # #