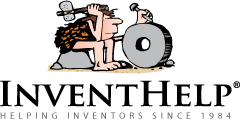 PITTSBURGH, PA (PRWEB) April 15, 2016
InventHelp, a leading inventor service company, announces that one of its clients, an inventor from Ontario, Canada, has designed a drying machine that could remove condensation from the blades of ice skates via warm air, which helps prevent edge anomalies. This invention is patented.
"Blade Dryer" electrically powered device could be mounted on locker-room walls in skating facilities. The device could enhance the performance of figure skaters and hockey players at all levels. The design could decrease the chance of condensation, which would prevent pitting and edge anomalies and extend the useful life of the blades. Created to be easily accessible to users as well as user-friendly, Blade Dryer is designed to dry blades for a pair of skates in only a few minutes.
Blade Dryer drying appliance would consist of an electric blower mounted in a stainless steel housing. The unit would measure 16 inches long and 10 inches tall. A slot would be incorporated into one side. A power button would be located beneath the slot. A power cord would extend from the bottom of the housing. To install, a user would bolt the device to the wall in a locker room. To use, an individual would insert the blade into the slot, then activate the power. The blower would generate warm air to dry the blade.
InventHelp is attempting to submit the invention to companies for review. If substantial interest is expressed, the company will attempt to negotiate for a sale or royalties for the inventor. For more information, telephone Dept. 10-TOR-8642 at (800) 851-6030. Learn more about InventHelp® and their Invention Submission services at http://www.inventhelp.com.
Manufacturers interested in reviewing additional inventions and new product ideas can contact InventHelp's marketing partner Intromark by filling out an online request to review new product ideas here.
# # #