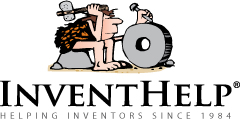 PITTSBURGH, PA (PRWEB) August 26, 2015
InventHelp, a leading inventor service company, announces that one of its clients, an inventor from Illinois, has designed a motorcycle accessory that could facilitate installation of aftermarket stereo systems on high-end motorcycles, including the Suzuki Hayabusa™ and Yamaha RZ 1000™. This invention is patented.
"The Blazing Thunder Zone" kit consists of a wiring harness and handlebar-mounted bracket. The unit could enable owners of popular high-end bikes to enjoy music while riding. The invention is also compatible with other motorcycles.
The Blazing Thunder Zone system is comprised of a rectangular metal mounting bracket, a wiring harness, and hardware. The unit is designed for installation at the middle of the handlebars. The bracket could hold a detachable stereo faceplate and a wiring connector. The bracket could connect the radio, faceplate and speakers. The wiring connector would include four ¼ inch long screws to allow for bracket adjustment. A pair of 3 inch diameter, waterproof midrange speakers would be mounted below the handlebars. A removable, waterproof speaker with a cone would be installed on the hump behind the seat. A CD player and stereo combination could be installed at the rear side of the seat. The unit could be mounted to O-rings and a stabilizer bar. A CD holder could also be installed atop the radio.
A wiring harness would extend along the side of the bike frame and connect the radio and speaker. This wiring would be equipped with a 10-amp safety fuse positioned along the wire above the rear wheel. The device could also include a removable cutout that can be snapped onto the CD player, to protect it from water as an owner washes the bike, and to prevent ejection of a CD if a cyclist bumps the "eject" button accidentally while riding. An alternative option could include a flat-screen television design for installation in place of the speaker on the hump behind the seat.
InventHelp is attempting to submit the invention to companies for review. If substantial interest is expressed, the company will attempt to negotiate for a sale or royalties for the inventor. For more information, telephone Dept. 07-CIL-2770 at (800) 851-6030. Learn more about InventHelp® and their Invention Submission services at http://www.inventhelp.com.
Manufacturers interested in reviewing additional inventions and new product ideas can contact InventHelp's marketing partner Intromark by filling out an online request to review new product ideas here.
# # #