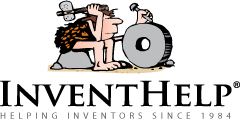 PITTSBURGH, PA (PRWEB) April 10, 2015
InventHelp, a leading inventor service company, announces that one of its clients, an inventor from Ohio, has designed a game that provides an alternative to traditional ping-pong. This invention is patented and a prototype is available.
In "Bottle Pong," a bottle is set up on each side of the table and a ball is placed on top. If either ball is struck by the in-play ball, then the second ball comes into play. A maximum of three balls can be in play if both sinkers are knocked off. Players must keep all of the balls in play. The object of the game is to either knock your opponent's bottle over or knock the sinker from the top of your opponent's bottle, or both, while otherwise playing by normal ping-pong rules. The invention could make traditional ping-pong more fun and interesting by offering a greater challenge and testing the players' skill.
Bottle Pong consists of a standard table, net, paddles and balls, with the addition of two bottle-shaped containers produced from plastic. Each bottle weighs a specific amount with most of the weight placed in the bottom. The two bottles positioned on the table are in fair play; except on a serve. Balls that hit the bottles are still in play and are to be returned. Bottle Pong is easy to learn and puts players' hand-eye coordination to the ultimate test.
"I love playing ping pong, but I grow tired of playing it the same way all the time," said the inventor. "I came up with a new twist on an old classic. My friends and I all love it. It is fun, exciting, and challenging which would make it ideal for table tennis enthusiasts of all ages."
InventHelp is attempting to submit the invention to companies for review. If substantial interest is expressed, the company will attempt to negotiate for a sale or royalties for the inventor. For more information, telephone Dept. 11-CMB-1749 at (800) 851-6030.
Manufacturers interested in reviewing additional inventions and new product ideas can contact InventHelp's marketing partner Intromark by filling out an online request to review new product ideas here.
# # #