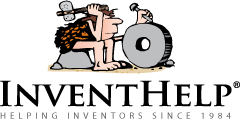 PITTSBURGH, PA (PRWEB) September 07, 2016
InventHelp, a leading inventor service company, announces that one of its clients, an inventor from Florida, has designed a battery-powered horse that could be ridden similarly to a live horse. This invention is patented and a prototype is available.
The "Canterberrie Collection" could provide a way to experience riding and caring for a horse for those who cannot afford a live horse. The invention could provide entertainment and inspire confidence, and also teaches future horseback riders the ins and outs of horse riding and ownership. It would serve as a safer and more effective way to learn horse-riding basics. It also could be an ideal invention for those that are physically and mentally disabled, providing them with entertainment, confidence and basic caregiving skills.
The horse is available in several different sizes for both children and adults. The horse would be motorized and includes two rear wheels and a front wheel. The wheels could provide traction for moving over grass and up hills. The front resembles an actual moving horse, and the horse is steered with actual bridles and reins. One of the foot platforms includes a power pedal, which controls the horse's power and speed. The Canterberrie Collection comes with multiple accessories, including halters lead ropes, bale of hay, bucket and a birth certificate.
"I taught horseback riding lessons and observed many people who wanted to ride, but were too timid, too little, too old or too poor to own a 'real' horse," said the inventor. "My idea enables them to realize their dream of being able to ride a horse."
InventHelp is attempting to submit the invention to companies for review. If substantial interest is expressed, the company will attempt to negotiate for a sale or royalties for the inventor. For more information, telephone Dept. 11-TPA-1679 at (800) 851-6030.
Manufacturers interested in reviewing additional inventions and new product ideas can contact InventHelp's marketing partner Intromark by filling out an online request to review new product ideas here.
# # #