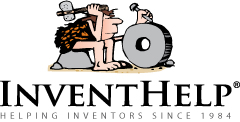 PITTSBURGH, PA (PRWEB) October 14, 2015
InventHelp, a leading inventor service company, announces that one of its clients, inventor Muthukumaran Azhagesan (pronounced Alakesan) of New York, has designed a shield that would protect a vehicle door from dents, dings or scratches. This invention is patented.
The "Car Dent Protector" would keep the vehicle looking like new and maintain its worth. The invention could help to prevent the need for expensive repairs, and would promote peace of mind for the car's owner when away from the vehicle. Durable, portable and easy to use, it would be ideal for use during long or short-term parking situations.
The door-shaped unit would be produced from polyurethane and specially-made metal sheets. It would feature two pair of easy-to-use adjustable straps on the interior side. To use, the individual would align the shield with the door's exterior, and then pull the straps tightly, buckling them together to keep them firmly in place. When not in use, the Car Dent Protector could be easily folded up for compact carry or storage in the vehicle's trunk.
"I always thought of inventing a product that's helpful for common people," said Muthukumaran. "As an owner of a few cars, I was frustrated when seeing my car getting dents just while it was parked for either a short or long time. So, I thought, I need to invent something that will protect cars. The result is this car-door shield."
InventHelp is attempting to submit the invention to companies for review. If substantial interest is expressed, the company will attempt to negotiate for a sale or royalties for the inventor. For more information, telephone Dept. 12-PND-4245 at (800) 851-6030.
Manufacturers interested in reviewing additional inventions and new product ideas can contact InventHelp's marketing partner Intromark by filling out an online request to review new product ideas here.
# # #