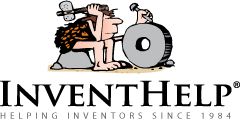 PITTSBURGH, PA (PRWEB) December 21, 2016
InventHelp, a leading inventor service company, announces that one of its clients, an inventor from California, has designed an accessory to help prevent the spread of germs on store cart handles. This invention is patented and a prototype is available.
The "Cart Guard" could save the individual from having to touch the unsanitary surface of a shopping cart's handle. Helping to reduce one's contact with germs, it could prevent the spread of infectious disease. Designed to enhance personal safety, the Cart Guard would also keep hands dry. Easy to use and featuring a portable design, the invention could be taken with consumers every time they go shopping.
Resembling a pair of nunchakus the Cart Guard would consist of two pieces of pipe insulation connected by a decorative chain or rope. The insulation would be covered with fabric, and could be decorated with various patterns, logos or advertisements. To use, a shopper would slip the Cart Guard over the cart handle and do their shopping as they normally would. Once finished, the user removes the attachment, thereby never touching the dirty or germ-filled cart handle.
"I have seen people use rags to wipe off shopping cart handles when the weather was bad," said the inventor. "I have also seen babies put their mouths and hands all over cart handles. These are dirty surfaces that nobody wants to touch. That is why I came up with this protective cover."
InventHelp is attempting to submit the invention to companies for review. If substantial interest is expressed, the company will attempt to negotiate for a sale or royalties for the inventor. For more information, telephone Dept. 11-SAH-197 at (800) 851-6030.
Manufacturers interested in reviewing additional inventions and new product ideas can contact InventHelp's marketing partner Intromark by filling out an online request to review new product ideas here.
# # #