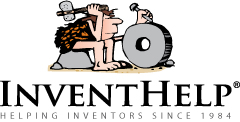 PITTSBURGH, PA (PRWEB) July 29, 2016
InventHelp, a leading inventor service company, announces that one of its clients, an inventor from Edmonton, Alberta, Canada, has designed a cover that would conceal computer cords in order to avoid unsightliness. This invention is patented.
"Communication and/or Electrical Cord Organizer and Cover" would encase cords and improve the look of organization, as well as prevent tangling, and promote safety for babies and pets. The accessory could help to cut down on the need for additional cleaning as the cords are in one organized location. The covers could also prevent dangerous accidents or injury due to exposed loose cords.
Communication and/or Electrical Cord Organizer and Cover would consist of an oblong-shaped cover that could be producible from plastic, wood, fabric or other material. The unit would feature a hollow center that could accommodate several cords and incremental holes for the plugging in of extension cords from the side. The cover would also be compatible with cords for TVs, DVD players, microwaves, phones and other electronic devices. Variations of Communication and/or Electrical Cord Organizer and Cover could include different shapes, sizes, décor-matching colors and designs.
InventHelp is attempting to submit the invention to companies for review. If substantial interest is expressed, the company will attempt to negotiate for a sale or royalties for the inventor. For more information, telephone Dept. 11-AVZ-815 at (800) 851-6030.
Manufacturers interested in reviewing additional inventions and new product ideas can contact InventHelp's marketing partner Intromark by filling out an online request to review new product ideas here.
# # #