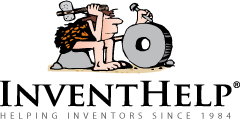 Pittsburgh, PA (PRWEB) May 14, 2014
InventHelp, a leading inventor service company, announces that one of its clients, an inventor from Colorado, has designed a device that would wrap around ladders on a car or truck to help preserve the vehicle's paint job. This invention is patented and a prototype is available.
The "Vargas' L.G" would prevent ladders stored on a vehicle from scratching the paint. The invention would eliminate the needs to touch up the paint, and would provide the peace of mind for the vehicle's owner because the ladders no longer hang out so far. According to the inventor, he uses his daily, and the invention is suitable for use in all types of weather conditions.
The rectangular section of neoprene would be placed over the ladder to form a protective huggie-like sleeve. The invention also has four sewn-on straps. To use the Vargas L.G., the individual would slip it over the ladder and tie it down for a snug fit. Once in place, the vehicle's paint would then be protected from any ladder. Producible in various colors and sizes, the invention could also feature company logos for promotional purposes.
"As a painter, I haul around several ladders in the back of my pickup truck and over the cab since some ladders are quite long," said the inventor. "I have to place them over the cab, and over time the ladders have dented and even scratched the upper back of my cab. I wanted and felt I needed to protect my pickup, so I developed this padded huggie-like device that slips over the ladder. An individual simply has to tie it down and drive off."
InventHelp is attempting to submit the invention to companies for review. If substantial interest is expressed, the company will attempt to negotiate for a sale or royalties for the inventor. For more information, telephone Dept. 09-DVR-129 at (800) 851-6030.
Manufacturers interested in reviewing additional inventions and new product ideas can contact InventHelp's marketing partner Intromark by filling out an online request to review new product ideas here.
###