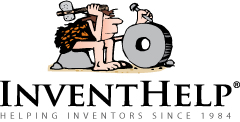 PITTSBURGH, PA (PRWEB) November 26, 2014
InventHelp, a leading inventor service company, announces that one of its clients, an inventor from Indiana, has designed a trailer to ensure that workers can access their equipment easily at the jobsite. This invention is patented.
The "Super Packer" could provide ample storage space for tools and supplies, and would allow for easy access to equipment. Designed to make contractors', landscapers', and farmers' jobs easier, the Super Packer would help to save time and effort.
The trailer would include a steel frame and is mounted on two axles. Doors would be located on the sides of the trailer, and the back door opens up and down. Toward the front of the trailer is a loading dock for a lawn tractor, and two panels extend to form a ramp for easy loading and unloading. A conveyor belt would run along the bottom of the trailer's interior, which allows supplies to be moved around the interior easily. A blade would be positioned on the interior of the front of the trailer, and the blade pushes items inside the trailer toward the back door to help with unloading. The floor of the trailer could be raised up and down to convert the trailer's interior into a two-tiered storage compartment.
"Conventional trailers can be restrictive in that there's usually only one door," said the inventor. "This makes it difficult to access items along the sides of the trailer or in the rear. I dreamed up this alternative trailer, which includes many access points and a conveyor belt so that anything stored inside can be accessed quickly and easily."
InventHelp is attempting to submit the invention to companies for review. If substantial interest is expressed, the company will attempt to negotiate for a sale or royalties for the inventor. For more information, telephone Dept. 09-INY-380 at (800) 851-6030.
Manufacturers interested in reviewing additional inventions and new product ideas can contact InventHelp's marketing partner Intromark by filling out an online request to review new product ideas here.
# # #