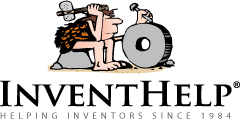 PITTSBURGH, PA (PRWEB) December 18, 2015
InventHelp, a leading inventor service company, announces that one of its clients, an inventor from Texas, has designed a device that could eliminate the hassle and strain associated with reading the digital readout on a laser measuring device. This invention is patented and a prototype is available.
The "E-Z Measure Pro" allows for fast, convenient, one-person measuring, and would save an individual time from having to put on reading glasses in order to read the digital readout. The invention was designed for increased accuracy and ease of use.
The laser measuring device would include a speaker that broadcasts the measurement aloud, producible with a 35-foot range or 100-foot range, depending on the individual's needs. Similar in appearance to a conventional laser measuring device, the E-Z Measure Pro is comprised mostly of plastic and rubber. The front of the device would include a backlit, LCD readout at the top that shows the measurement, and buttons would be positioned in the center of the front of the unit. To use, an individual would place the bottom of the device to a wall, aim the laser across the area to be measured and press the ON/Measure button. The unit would measure the area, show the measurement on the LCD and speak the measurement aloud in the desired language. Producible in different colors, the product could also be sold in combo sets of different colors or sizes.
"I regularly use a commercial laser measuring device," said the inventor. "Clients comment about the device and are constantly amazed because they think it's a toy. While the unit is great, its main drawback is that the digital readout is hard to make out without putting on reading glasses. In order to solve this problem, I designed a measuring device that actually speaks the measurement out loud."
InventHelp is attempting to submit the invention to companies for review. If substantial interest is expressed, the company will attempt to negotiate for a sale or royalties for the inventor. For more information, telephone Dept. 09-DLL-2072 at (800) 851-6030.
Manufacturers interested in reviewing additional inventions and new product ideas can contact InventHelp's marketing partner Intromark by filling out an online request to review new product ideas here.
# # #