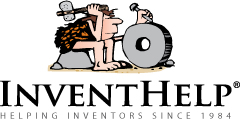 PITTSBURGH, PA (PRWEB) January 02, 2015
InventHelp, a leading inventor service company, announces that one of its clients, an inventor from Mississippi, has designed polyurethane-filled beads to help prevent a user's earrings from falling out more effectively than conventional earring backs. This invention is patented.
"Ear Buttons" would provide better securement of earrings to a user's ears as they would efficiently keep the earrings from falling out and becoming lost. The invention helps a user to avoid frustration and expense. Fashion-forward, the design allows for a more versatile look for existing earrings, as well as counters the weight of wire earrings.
Ear Buttons would consist of a bead producible from plastic, glass, crystal, silver, pearl, rhinestone or other material. The accessory would feature a central channel that's lined with polyurethane. The user would replace the backs of a pair of earrings with a pair of the beads by pushing the earring posts or wires through the beads' channels. The polyurethane would conform around the posts or wires in order to hold them securely and prevent them from sliding. Variations of Ear Buttons could include different shapes and the inclusion of dangling chains.
InventHelp is attempting to submit the invention to companies for review. If substantial interest is expressed, the company will attempt to negotiate for a sale or royalties for the inventor. For more information, telephone Dept. 11-MOC-103 at (800) 851-6030.
Manufacturers interested in reviewing additional inventions and new product ideas can contact InventHelp's marketing partner Intromark by filling out an online request to review new product ideas here.
# # #