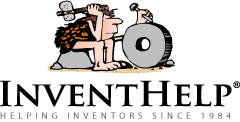 Pittsburgh, PA (PRWEB) December 05, 2014
InventHelp, a leading inventor service company, announces that one of its clients, an inventor from Washington, has designed automatic window blinds that would be easier to adjust, which saves time and effort. This invention is patented.
"Easy Blinds" would be operated by an infrared/LED remote control, eliminating the need for a user to adjust them manually. Designed to save time and effort, the invention also promotes convenience and comfort. The window dressing would not impede with window-cleaning.
Easy Blinds would consist of a wireless, non-bulky unit producible from plastic. The headrail would feature upper and lower cases. The upper case would include a battery compartment and a received circuit compartment at the ends. The lower case would include three pipes that form the louvre rod, a track holding the eyelets attached to stems, and wheels, which all make up the louvre system. The unit would also include a linear actuator, pancake motor, pulley and gear shaft. A centered infrared/LED sensor would also be featured. The vertical blinds would operate analogously to louvre-window systems and "rabbit ears" antennae. The included remote control would feature Open, Close, Push and Pull buttons, as well as an infrared LED. The user would operate the blinds via the remote control. When opened, the vertical blinds flip 180 degrees to the right or left. Variations of Easy Blinds could include different sizes and colors.
InventHelp is attempting to submit the invention to companies for review. If substantial interest is expressed, the company will attempt to negotiate for a sale or royalties for the inventor. For more information, telephone Dept. 11-KSC-207 at (800) 851-6030.
Manufacturers interested in reviewing additional inventions and new product ideas can contact InventHelp's marketing partner Intromark by filling out an online request to review new product ideas here.