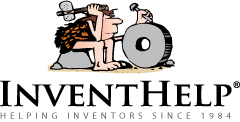 PITTSBURGH, PA (PRWEB) December 17, 2014
InventHelp® introduces the "EazySleeper", a fun play mat that can be adjusted to simulate sounds from the mother's womb. It is also fully transportable.
Studies have shown that parents who leave a crying infant to "cry it out" are actually doing more harm. The cortisol (stress hormone) levels in the infants' saliva are at higher levels when they are under distress, which in turn is harmful to their developing brain. When a parent can't always respond immediately to a crying infant, the EazySleeper is ideal because of the many benefits it brings. A parent can adjust the EazySleeper so that the baby can experience sounds, motions and vibrations that the baby recognizes from the womb.
The EazySleeper features an adorable Koala bear design and the outer casing is 100% cotton fleece and machine washable. The EazySleeper is so light and portable that it can be placed in a crib, draped between pillows or put in a stroller. There is an outer ridge along the perimeter of the blanket so that the baby is surrounded by a soft, secure barrier if they are laying on a flat surface. The EazySleeper includes a variable speed setting and a built-in timer. It will switch itself off automatically. It also includes a battery charger
InventHelp® is seeking marketers and distributors in the family and parenting, housewares, and direct response industries. The EazySleeper is available on http://www.inventhelpstore.com, a website of innovative new products by InventHelp's licensing and product marketing partner Intromark Incorporated. For more information, or for ordering, contact us at 217 Ninth Street, Pittsburgh, PA 15222; call (800) 851-6030 or (412)288-1368; fax (412) 338-0497.
# # #