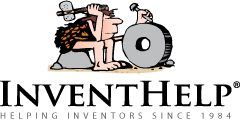 PITTSBURGH, PA (PRWEB) August 07, 2015
InventHelp, a leading inventor service company, announces that one of its clients, an inventor from Texas, has designed a ceiling fan to look like a military/police/tourist/news helicopter. This invention is patented.
"Edmonds Unique Ceiling Fan" includes a base that resembles a helicopter, and the fan blades look like helicopter blades. The design adds a decorative element to any home or business and serves as a conversation piece. The novelty fan is ideal for people who have a military background or an interest in the military, as well as the police, medevac, tourists, The Red Cross, and more.
Edmonds Unique Ceiling Fan is comprised of a helicopter attached to a ceiling fan. The blades of the ceiling fan resemble the blades of a helicopter. The unit measures 1 foot, 6 inches long, 6 inches tall and 6 inches wide. There are three switches. The first switch is the fan control and it includes three speeds on the same switch. The second switch controls the light and features a dimmer. The third switch is the reverse switch so that the fan blows air up or down, dependent upon the season. There are chains to control the lights and fans, as well as a fan reverse switch. Edmonds Unique Ceiling fan could be made to look like any helicopter – Army, Navy, Marines, Air Force, National Guard, Medevac, Red Cross, Coast Guard, Police, Hawaii Tourist Helicopters, all tourist helicopters, all news helicopters, and much more.
InventHelp is attempting to submit the invention to companies for review. If substantial interest is expressed, the company will attempt to negotiate for a sale or royalties for the inventor. For more information, telephone Dept. 12-HCD-166 at (800) 851-6030.
Manufacturers interested in reviewing additional inventions and new product ideas can contact InventHelp's marketing partner Intromark by filling out an online request to review new product ideas here.
# # #