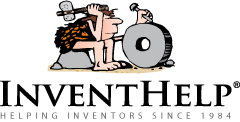 PITTSBURGH, PA (PRWEB) October 13, 2016
InventHelp, a leading inventor service company, announces that one of its clients, an inventor from Utah, has designed an attachment that extends the flight distance and could improve the accuracy of an arrow. This invention is patented and a prototype is available.
The "Extended Flight for Arrows" could maximize the flight distance of an arrow, and would improve target-striking accuracy. It would help to enhance recreational archery and bowhunting, and would be ideal for use on any arrow.
Produced from aluminum and various metals, it would feature a female-threaded front end and a male-threaded back end. It could also include three feather or plastic fletchers around the back end. To use, an individual would screw the arrow head into the front end, and then screw the front end of an arrow shaft into the back end. Variations to the invention could include different sizes, materials or graphic designs.
"As an archery hobbyist and hunter, I want to maximize how far my arrows fly, so I conceived of a way to achieve this," said the inventor.
InventHelp is attempting to submit the invention to companies for review. If substantial interest is expressed, the company will attempt to negotiate for a sale or royalties for the inventor. For more information, telephone Dept. 11-STU-1814 at (800) 851-6030.
Learn more about InventHelp and their Invention Submission services at http://www.inventhelp.com. Manufacturers interested in reviewing additional inventions and new product ideas can contact InventHelp's marketing partner Intromark by filling out an online request to review new product ideas here.
# # #