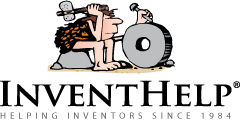 PITTSBURGH, PA (PRWEB) June 01, 2017
InventHelp, a leading inventor service company, announces that several of its clients, inventors from North Carolina, have designed an invention for assisting with the insertion and removal of contact lenses. This invention is patented and a prototype is available.
The "Eye Opener" would help to spread an individual's eyelids open, making it easier to put in and take out contacts. It could be used as a training device for individuals who are just starting to wear contacts. The product is ideal for use by those who wear contacts, as well as people with limited mobility or individuals with nervous fingers.
The modified eyeglasses are similar in appearance to conventional versions, but each frame features a paddle arm to hold the eyelid open. A large suction cup on the bridge would hold them in place while contacts are being inserted or removed. To use, a wearer would open his or her eyes, and the paddle arms hold the eyelids open while contacts are being placed in the eyes or taken out.
"Our friend found it difficult to put contact lenses in," said the inventor. "We thought that if a device could spread the eyelids apart, it'd be much easier to put in contacts. We feel this would give more users more self-confidence and make them feel better about how other people look at them."
InventHelp is attempting to submit the invention to companies for review. If substantial interest is expressed, the company will attempt to negotiate for a sale or royalties for the inventor. For more information, telephone Dept. 11-JMC-963 at (800) 851-6030.
Manufacturers interested in reviewing additional inventions and new product ideas can contact InventHelp's marketing partner Intromark by filling out an online request to review new product ideas here.
# # #