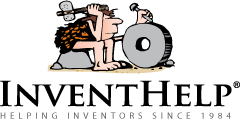 PITTSBURGH, PA (PRWEB) April 16, 2015
InventHelp, a leading inventor service company, announces that one of its clients, an inventor from Florida, has designed a collapsible grocery cart to help transport groceries from a store to a vehicle and then from the vehicle into a home. This invention is patented.
The "EZ Carry" could help to ease the transport of groceries and could prevent the user from having to carry multiple grocery bags at one time. Helping to save time and effort, the invention also would benefit the environment by eliminating the need for multiple plastic or paper bags per trip. Compact and easy to store when not in use, the EZ Carry would also be suitable for those that live in the city and need to carry groceries, laundry or merchandise purchases.
Featuring a basket or bin with a collapsible frame, the invention fully collapses for storage in the back of a vehicle for easy access. The basket has two front wheels that roll the bin into the vehicle while the two rear collapsed frame wheels guide the back of the device into the car. When the unit is collapsed, the legs would be folded flush against the underside of the bin, and the handle could be detached for more compact storage. Variations of the invention could include a low-profile basket version for carrying contractor tools and supplies, eliminating multiple trips to the jobsite.
"While raising two small children, it was difficult to carry multiple full grocery bags into the house," said the inventor. "I decided that an easier way was needed, so I came up with the EZ Carry."
InventHelp is attempting to submit the invention to companies for review. If substantial interest is expressed, the company will attempt to negotiate for a sale or royalties for the inventor. For more information, telephone Dept. 11-TPA-1618 at (800) 851-6030.
Manufacturers interested in reviewing additional inventions and new product ideas can contact InventHelp's marketing partner Intromark by filling out an online request to review new product ideas here.
# # #