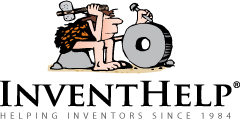 PITTSBURGH, PA (PRWEB) July 05, 2016
InventHelp, a leading inventor service company, announces that one of its clients, an inventor from Florida, has designed a device that could provide a way for a user to wipe and clean him- or herself thoroughly after going to the bathroom. This invention is patented.
"Fanny Wipe" is designed to ensure good hygiene and comfort while preventing direct contact with waste or the anal area. The invention would promote dignity and peace of mind. Ergonomic and easy-to-use, Fanny Wipe would be designed and built for people with limited mobility such as people with back injuries and those with obesity, as well as people who find this task painful and difficult to do.
The Fanny Wipe unit could be producible from plastic. The unit would measure approximately 6 inches to 9 inches long. The unit would feature a slightly curved handle with finger grips, a downward-sloped shaft and a stationary roller. To use, wrap six to eight sheets of toilet tissue around the roller. Wet the tissue with the tap water. Wipe the anal area. Discard the top tissue layer. Take two sheets of dry tissue. Fold them in half and secure them to the roller, then wipe the anal area a second time. If needed, the steps can be repeated. According to the inventor, ultra-strong toilet tissue yields the best results for Fanny Wipe.
InventHelp is attempting to submit the invention to companies for review. If substantial interest is expressed, the company will attempt to negotiate for a sale or royalties for the inventor. For more information, telephone Dept. 13-HLW-1300 at (800) 851-6030.
Manufacturers interested in reviewing additional inventions and new product ideas can contact InventHelp's marketing partner Intromark by filling out an online request to review new product ideas here.
# # #