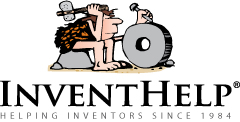 Pittsburgh, PA (PRWEB) April 06, 2015
InventHelp, a leading inventor service company, announces that one of its clients, an inventor from North Carolina, has designed an accessory that could facilitate the repair of a drywall hole caused by impact with a doorknob and serve as a permanent door stop. This invention is patented.
The "Final Door Stop" accessory would be inserted into the hole. A user would then spray the expanding foam sealant into the wall interior and then secure an adhesive door stop onto the accessory's exterior. The invention could provide a reliable, durable and permanent door stop, featuring an aesthetic design.
The Final Door Stop would consist of a circular plastic unit that would feature multiple steel rods attached for support and to contain foam insulation. The unit would include expanding foam sealant, an adhesive and a padded door stop that's ¼ inch thick. The user would measure the depth of the wall, and then cut the rods. He or she would then slide the mount/flange sticking to the adjacent wall. The steel rods would be supported by drywall. Next, the user would shoot foam sealant into the hole starting at the mount/flange, working outward to the exterior of the drywall, then capping with the adhesive door stop to contain and seal off the foam sealant. A pre-made block version could be installed in walls behind doors during new-home construction. The block would measure 8 inches long, 3-1/2 inches wide and 3-1/2 inches thick, or 12 inches long, 3-1/2 inches thick and 14-1/2 inches wide to fit between standard studs. An installer could cut what is needed from a big block, and it could be used for other purposes, such as packing away goods or cushioning something. Final Door Stop would be ideal for contractors, do-it-yourselfers, landlords, businesses, and more.
InventHelp is attempting to submit the invention to companies for review. If substantial interest is expressed, the company will attempt to negotiate for a sale or royalties for the inventor. For more information, telephone Dept. 11-CLT-611 at (800) 851-6030.
Manufacturers interested in reviewing additional inventions and new product ideas can contact InventHelp's marketing partner Intromark by filling out an online request to review new product ideas here.
# # #