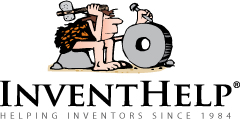 Pittsburgh, PA (PRWEB) August 22, 2014
InventHelp, a leading inventor service company, announces that one of its clients, an inventor from Illinois, has designed a modified barbell that concentrates on isolating and working the trapezius muscles of the back. This invention is patented and a prototype is available.
"Trap U Bar" is designed for use by football players, weight-lifters, body builders, and others who desire a more specific, focused workout to develop their trapezius muscles and shoulders. It might also be used during rehabilitation sessions, in either a standing or sitting position. When used while sitting, a user would place the desired amount of weight on either end of the barbell then sit on a weight bench so the barbell is beneath the legs. Once in place, a user would grasp the barbell and lift into position. To isolate and work the trapezius muscles, the user would shrug his or her shoulders. To use the barbell while standing, the user would hold equipment with the dip of the barbell in front of him or her.
This redesigned barbell would measure a total of 50 inches in length and be producible from one solid piece of 1-inch rolled steel bar stock bent at appropriate angles. A 90-degree bend would be positioned 5 inches inward from the collars on either side. The bar would then extend perpendicular to the collars for 7 ½ inches before turning another 90 degrees to meet in the center. The center section of the bar would ensure 20 inches long. These angles would form a dip in the bar to accommodate a user's body during the lift and would feature Olympic collars threaded on each end.
"I developed my prototype because I was looking for a way to isolate and work out my trapezius muscles," said the inventor. "My invention provides users with a way to fine-tune their workout so they can isolate the trapezius muscles."
InventHelp is attempting to submit the invention to companies for review. If substantial interest is expressed, the company will attempt to negotiate for a sale or royalties for the inventor. For more information, telephone Dept. CBS-178 at (800) 851-6030.
Manufacturers interested in reviewing additional inventions and new product ideas can contact InventHelp's marketing partner Intromark by filling out an online request to review new product ideas here.
# # #