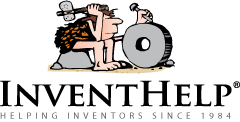 Pittsburgh, PA (PRWEB) March 30, 2016
InventHelp®, a leading inventor service company, announces that one of its clients, an inventor from Illinois, has designed an exercise hang-grip device that could enable a user to strengthen his or her hand, wrist and shoulder in an optimal manner. This invention is patented.
"Franquito's Power Arm" could strengthen as well as rehabilitate after conditions such as bursitis, carpal tunnel, broken bones and more. The user would squeeze the pistol grip in the palm and raise the weights around a bar attached to the grip. This function would promote strength and endurance. The design would allow a user to graduate strength levels.
Franquito's Power Arm would consist of a pistol grip producible from steel or aluminum. The Grip would be attached to the top of a vertical aluminum shaft. The shaft would be mounted inside an oblong wooden case. The user would place a desired number of circular 10-pound weights around the shaft, then secure the grip to the top of the shaft. When he or she squeezes the grip in the palm, the weights' resistance builds muscle. Variations of Franquito's Power Arm could include a smoky glass cover, a plastic case, a PVC shaft and a double-grip version.
InventHelp is attempting to submit the invention to companies for review. If substantial interest is expressed, the company will attempt to negotiate for a sale or royalties for the inventor. For more information, telephone Dept. 11-CCP-457 at (800) 851-6030.
Manufacturers interested in reviewing additional inventions and new product ideas can contact InventHelp's marketing partner Intromark by filling out an online request to review new product ideas here.
# # #