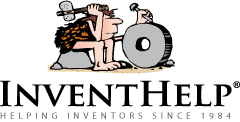 PITTSBURGH, PA (PRWEB) February 11, 2016
InventHelp, a leading inventor service company, announces that two of its clients, inventors from California, have designed a product that positions a beverage near a grill within easy reach. This invention is patented.
"Grill N Chill" is designed to hold a beverage near a barbecue and keep the beverage cold. The device features a swivel or flexible arm with an insulated cup holder on the end. The design could hold a standard 12-ounce can or bottle. The unit could help to prevent spills and messes, and would store easily after use. The unit would feature a hands-free design so that a user can continue grilling. Grill N Chill would be ideal for use on boats, RVs, camping and elsewhere.
Grill N Chill device would consist of a swivel or flexible arm with an insulated cup holder on one end and an attachment site on the other end. The attachment site can be a temporary mount that can be attached and detached whenever desired. The individual would mount the arm to the intended surface, and then position a beverage in the insulated cup. Grill N Chill could be constructed of non-corrosive materials, such as plastic or similar.
InventHelp is attempting to submit the invention to companies for review. If substantial interest is expressed, the company will attempt to negotiate for a sale or royalties for the inventor. For more information, telephone Dept. 13-FRO-197 at (800) 851-6030.
Manufacturers interested in reviewing additional inventions and new product ideas can contact InventHelp's marketing partner Intromark by filling out an online request to review new product ideas here.
# # #