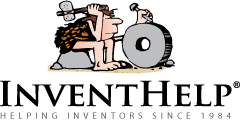 PITTSBURGH, PA (PRWEB) June 24, 2016
InventHelp, a leading inventor service company, announces that one of its clients, an inventor from Georgia, has designed a tool that could enable a user to remove a stuck sink handle from their stems quickly and easily. This invention is patented.
"Handle Puller" would help a user to avoid having to saw off the stems and prevent the old handles and stems from being damaged so that they can be reused. The design would allow a user to replace the old seals on the stems. The invention could save time and effort, and is ideal for maintenance workers and plumbers.
Handle Puller would consist of a unit producible from black iron. The unit would measure 4- to 5 inches long and 1- to 1/1/2 inches in diameter. The unit would feature a bolt at one end and a machined-threaded section at the other end. The user would take it apart so that it can secure to the stem and handle, and put it back together again. He or she would then screw the bolt down so that they could be pulled apart. This process can be repeated for other faucets as needed. Variations of Handle Puller could include different sizes and materials.
InventHelp is attempting to submit the invention to companies for review. If substantial interest is expressed, the company will attempt to negotiate for a sale or royalties for the inventor. For more information, telephone Dept. 12-JAK-908 at (800) 851-6030.
Manufacturers interested in reviewing additional inventions and new product ideas can contact InventHelp's marketing partner Intromark by filling out an online request to review new product ideas here.
# # #