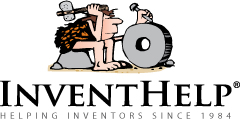 PITTSBURGH, PA (PRWEB) October 15, 2015
InventHelp, a leading inventor service company, announces that two of its clients, inventors from Wisconsin, have designed a device that could ensure that the user has a grabber readily available. This invention is patented.
"Handy Helper" clips would attach to a cane in order to hold a grabber. The clips also could be attached to a walker in order to hold a grabber. The invention would eliminate the need to search for a grabber, making the user more independent. The device would save a user from having to bend over in order to pick things up, which would prevent back strain. Handy Helper would feature a sleek looking, lightweight design.
Handy Helper would consist of clips that would slide on or clip onto the shaft of a cane or one of the legs of a walker. Each clip includes a section that would secure a grabber onto the cane or walker. The clips would be producible from lightweight plastic or PVC.
InventHelp is attempting to submit the invention to companies for review. If substantial interest is expressed, the company will attempt to negotiate for a sale or royalties for the inventor. For more information, telephone Dept. 12-MLM-416 at (800) 851-6030.
Manufacturers interested in reviewing additional inventions and new product ideas can contact InventHelp's marketing partner Intromark by filling out an online request to review new product ideas here.
# # #