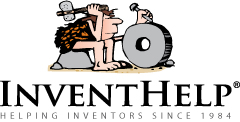 Pittsburgh, PA (PRWEB) March 07, 2014
InventHelp, a leading inventor service company, announces that one of its clients, an inventor from Illinois, has designed a chair cushion that would provide back or neck support. This invention is patented and a prototype is available.
The "C.T.G." would help support the lower back or neck, and could provide a comfortable surface for a hard chair. The invention would help to enhance relaxation, and could offer padding for seating at sports games or in vehicles. Featuring a stylish, portable design, the invention would be ideal for the elderly and the young.
The invention would be composed of cushion material, quilt batting, thread and ribbons. The rectangular cushion would fold in the middle so that it covers the seat and the back of the chair. A separate, cylindrical cushion could be placed along the fold for lower-back support. Ribbon ties are included on the end of the cylindrical cushion so that the material can be removed easily to wash. To easily transport, the user would fold the cushion in half and carries it by a cloth handle located on the back of the fold. Various design prints could be produced, such as team logos for sporting events.
"As a caregiver, I've had to care for an elderly gentleman that needed extra support for his back," said the inventor. "I conceived of my design to meet this specific need, and then realized that it was also useful for the neck."
InventHelp is attempting to submit the invention to companies for review. If substantial interest is expressed, the company will attempt to negotiate for a sale or royalties for the inventor. For more information, telephone Dept. 08-SST-183 at (800) 851-6030.
Manufacturers interested in reviewing additional inventions and new product ideas can contact InventHelp's marketing partner Intromark by filling out an online request to review new product ideas here.