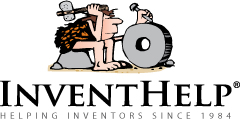 PITTSBURGH, PA (PRWEB) August 21, 2014
InventHelp, a leading inventor service company, announces that one of its clients, an inventor from Texas, has designed an accessory to prevent the metal base of a patio umbrella from rusting. This invention is patented and a prototype is available.
The "Propell Bombshell Rust Buster" would protect a patio umbrella's metal base, and could help to save money by reducing the need to purchase new bases. Maintenance-free, the invention is easy to install and offers an added peace of mind to the homeowner. The device could be easily stored when not in use.
The invention consists of a kit including a pre-measured PVC pipe, a PVC cap, PVC reducer and two rubber boots. The homeowner could cut the pipe to the desired length for different-sized umbrellas and patio tables. To install, the user would slide the PVC sleeve over the umbrella mast and place one rubber boot underneath the table to cover the base. The other boot is placed on the tabletop that the sleeve sits on. The top rubber boot would displace water so that it does not run down the umbrella mast into the base, keeping the base dry and rust-free.
"We have had to re-purchase the metal base for our patio umbrella multiple times because rainfall causes it to rust," said the inventor. "In order to keep it better protected, we came up with this idea."
InventHelp is attempting to submit the invention to companies for review. If substantial interest is expressed, the company will attempt to negotiate for a sale or royalties for the inventor. For more information, telephone Dept. 11-AUP-235 at (800) 851-6030.
Manufacturers interested in reviewing additional inventions and new product ideas can contact InventHelp's marketing partner Intromark by filling out an online request to review new product ideas here.
# # #