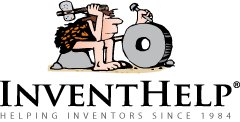 PITTSBURGH, PA (PRWEB) January 23, 2015
InventHelp, a leading inventor service company, announces that one of its clients, an inventor from New York, has designed a compact toilet designed for use in an automobile. This invention is patented and a prototype is available.
The "Jam Portable Toilet" could ensure that a toilet is readily available while traveling. This idea would eliminate the need to find a rest stop, and could help prevent "accidents," especially in children. The unit would help to keep an individual's private parts from being exposed to everyone in the car, and helps to save users from embarrassment. Idea for use by those with medical conditions such as Crohn's Disease, IBS or UTI, the product could also be ideal for young children. The Jam Portable Toilet could also be ideally used by construction workers or truckers to avoid stopping while on the job.
The portable toilet would be made from PVC and plastic, and could easily fold when not in use. The opening is on top of the box, and is lined with an insertable disposable diaper. The children's version would feature a pop-up, removable cover that could be placed in front for privacy. This makes it ideal for taking to a beach or park, giving young children privacy while using the bathroom. This version would also feature a strap to hang on the stroller or to be worn over the shoulder while on-the-go. Before use, the individual would line the inside with a plastic bag for easy cleanup. After using the bathroom, the user can dispose of the diaper and/or bag properly. A removable plastic case with wet or dry wipes can be attached to the side to use if needed, and a removable funnel is included with the toilet for use by men.
"Individuals who suffer from medical conditions like Crohn's Disease or IBS need a restroom readily available at a moment's notice, which can make road trips nerve-wracking," said the inventor. "To help such individuals, and to make children comfortable too, I came up with this portable toilet for use in the car."
InventHelp is attempting to submit the invention to companies for review. If substantial interest is expressed, the company will attempt to negotiate for a sale or royalties for the inventor. For more information, telephone Dept. 10-LGI-1234 at (800) 851-6030.
Manufacturers interested in reviewing additional inventions and new product ideas can contact InventHelp's marketing partner Intromark by filling out an online request to review new product ideas here.