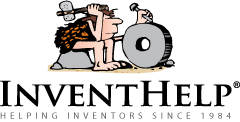 PITTSBURGH, PA (PRWEB) January 20, 2017
InventHelp, a leading inventor service company, announces that one of its clients, an inventor from South Carolina, has designed a system that could offer a fast and convenient way to locate lost, missing or misplaced objects. This invention is patented.
"King Gadget Finder's" receivers would attach to any object. A user would press a button on the remote that corresponds to the receiver. This function would send a signal to that item that would cause it to beep so that it could be found quickly, even in the dark. The receiver will beep, and the LED will flash until the item is found, and the button on the receiver is pressed.
King Gadget Finder would feature 20 individual receivers and one pager with 20 buttons that would be labeled and numbered. The kit would include 20 extra double-sided sticky circles for reusing the 20 receivers. The receivers would be equipped with speakers and light-emitting diodes, allowing them to beep and flash when activated. The receivers could feature self-adhesive backing or hook-and-loop fasteners for attachment. The components could have a range of up to a 500 foot radius and up to 1,000 feet in diameter. Pagers and receivers could be produced in plastic resin or metal. The pager could be permanently attached to the side of a television so that it cannot be lost or misplaced. The pager would have a waterproof case to protect it from the elements when used outdoors. The case could be clipped on a waistband or placed in a pocket or pocketbook. The portable pager could also be placed in a wearable wristband.
InventHelp is attempting to submit the invention to companies for review. If substantial interest is expressed, the company will attempt to negotiate for a sale or royalties for the inventor. For more information, telephone Dept. 11-CBA-2131 at (800) 851-6030.
Manufacturers interested in reviewing additional inventions and new product ideas can contact InventHelp's marketing partner Intromark by filling out an online request to review new product ideas here.
# # #