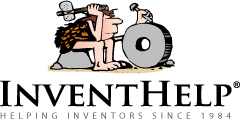 PITTSBURGH, PA (PRWEB) September 04, 2015
InventHelp, a leading inventor service company, announces that one of its clients, an inventor from North Carolina, has invented a cloth unit designed for placement between a vehicle's console and seat to avoid losing small items. This invention is patented and a prototype is available.
The "Krum Katcher" would help to enable individuals to easily reach small items dropped between the seat and console. This product helps to eliminate the frustration of trying to dig between this small and narrow space. It also would prevent a user chipping a fingernail or scraping fingers on the metal housed beneath a seat. Helping to keep a vehicle tidy, the Krum Katcher could also prevent distractions from dropped items while driving.
Measuring approximately 17-inches long and 3-inches wide, the Krum Katcher could be produced from different types of fabrics, including nylon or leather. The unit would fit snugly in between a driver or passenger seat and the center console to catch items and debris. It would include a hole to accommodate the seat belt latch. The Krum Katcher could be removed and replaced easily as needed, and could be produced in various fabrics that could absorb spills or in various colors to match a car's interior.
"I invented the Krum Katcher to keep items from falling between my seats," said the inventor. "I came up with the idea because I was continually dropping things between my seat; food, ink pens, lipstick, credit cards, money, etc. Now that I've installed my prototype, I have the comfort of knowing that, if I drop something, it can be easily retrieved."
InventHelp is attempting to submit the invention to companies for review. If substantial interest is expressed, the company will attempt to negotiate for a sale or royalties for the inventor. For more information, telephone Dept. 09-FML-264 at (800) 851-6030. Manufacturers interested in reviewing additional inventions and new product ideas can contact InventHelp's marketing partner Intromark by filling out an online request to review new product ideas here.
# # #