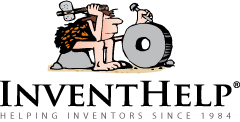 PITTSBURGH, PA (PRWEB) July 22, 2015
InventHelp, a leading inventor service company, announces that two of its clients, inventors from Pennsylvania, have designed a multi-purpose ladder accessory that serves as a platform for tools and equipment. This invention is patented.
"Ladder Buddy" would ensure that everything the user needs is within reach, preventing needless trips up and down the ladder to retrieve items. The attachment could save time and effort when on the job. The unit could increase productivity by minimizing downtime. Ladder Buddy would be easy and convenient to use.
Ladder Buddy attachment sleeve would feature a universal design that could fit over the top of a step ladder. Producible from hard plastic, the unit would include three open compartments at the top for placement of hand tools and fasters. Each side of the slide would include a holster that could hold a power tool and a mount with two hooks. The front of the sleeve would include a lipped shelf for small items and a ledge with holes along the length to accommodate screwdrivers and other narrow tools. The Sleeve would also include an attachment that could be secured to the primary ladder attachment via side latches and a cross bar. This attachment would feature a large, angled hopper, similar in design to a deep paint tray. The hopper could accommodate large tools, paint and more. Ladder Buddy could also be designed for more narrow applications, such as a wallpaper attachment.
InventHelp is attempting to submit the invention to companies for review. If substantial interest is expressed, the company will attempt to negotiate for a sale or royalties for the inventor. For more information, telephone Dept. 12-WGH-4286 at (800) 851-6030.
Manufacturers interested in reviewing additional inventions and new product ideas can contact InventHelp's marketing partner Intromark by filling out an online request to review new product ideas here.
# # #