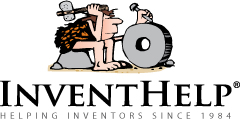 PITTSBURGH, PA (PRWEB) July 08, 2015
InventHelp, a leading inventor service company, announces that one of its clients, an inventor from North Carolina, has designed a line of custom motorcycle toys that allows for more versatility via interchangeable parts. This invention is patented, and a prototype is available.
The "Lil Slam Bikes" could provide an authentic-looking custom motorcycle replica, and would enable an individual to mix and match in order to alter the bike's style. The invention would offer more variety than conventional motorcycle toys, and the Lil Slam Bikes feature an aesthetic, interchangeable design.
The plastic and chrome unit would feature a swing arm that's connected to the bottom rear, under the seat. The invention would include authentic custom motorcycle details, according to popular makes and models. The different-sized wheel attachments would also be included, and the user can detach the existing rear wheel from the swing arm and replace it with one of the attachments. A deluxe kit could also be produced, which would include working headlights and tail lights, various tire attachments, a swing arm, chrome wheels, a chrome frame and exhaust pipe and a tinted windshield. Other variations on the Lil Slam Bikes could include a motorized version and a model-style version that requires the user to assemble the parts.
"I own a custom motorcycle, and I want to offer a line of custom biking toys that gives children and adults a chance to mix and match a variety of bike styles," said the inventor.
InventHelp is attempting to submit the invention to companies for review. If substantial interest is expressed, the company will attempt to negotiate for a sale or royalties for the inventor. For more information, telephone Dept. 09-CLT-306 at (800) 851-6030. Manufacturers interested in reviewing additional inventions and new product ideas can contact InventHelp's marketing partner Intromark by filling out an online request to review new product ideas here.
# # #