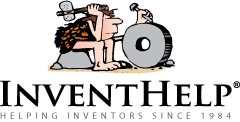 PITTSBURGH, PA (PRWEB) November 02, 2015
InventHelp, a leading inventor service company, announces that one of its clients, an inventor from New York, has invented a portable refrigerator and ice maker designed for use in a vehicle and/or for domestic use. This invention is patented.
The "Liquid Container Refrigerator" would chill beverages and dispense ice from inside a vehicle, and could eliminate the need to stop at a service station. Ideal for motorists who drive long distances, the product would be powered via a standard cigarette lighter. Easy to use controls make it adaptable for use with almost any motor vehicle.
Resembling a small portable refrigerator, the unit features a microprocessor that would provide temperature control. A microchip on the side programs a gadget that includes an adapter that can be plugged into a vehicle's cigarette lighter to charge the battery. A miniature ice cube dispenser would be located on the front of the door, and a recessed area can accommodate a cup to receive ice cubes as they are dispensed. Water would be poured into the unit from the back, and the top of the ice maker can be opened and closed so that the user could fill the receptacle with water. A cup holder would be attached to one side of the ice receptacle for convenience, and the unit is producible with a soda can dispenser and in different sizes and colors. The Liquid Container Refrigerator could also be produced for domestic use – an electrical cord can be attached to the unit so that it plugs into a standard wall socket.
"Motorists frequently get thirsty, but are unable to quench their thirst without stopping at a service station," said the inventor. "In many instances, however, there is not one available. I decided to design my invention to make it possible for motorists to have ready access to cold drinks anywhere, at any time."
InventHelp is attempting to submit the invention to companies for review. If substantial interest is expressed, the company will attempt to negotiate for a sale or royalties for the inventor. For more information, telephone Dept. 10-LGI-1135 at (800) 851-6030.
Manufacturers interested in reviewing additional inventions and new product ideas can contact InventHelp's marketing partner Intromark by filling out an online request to review new product ideas here.
# # #