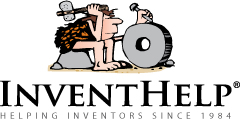 PITTSBURGH, PA (PRWEB) February 18, 2015
InventHelp, a leading inventor service company, announces that one of its clients, an inventor from Maryland, has designed a device that could enable users to lock and unlock a door quickly and easily. This invention is patented.
The "Lock N' Key" could ensure users would be able to open a door quickly and easily in a time of need or when their hands are full. The invention could serve as a time-saving, convenience-enhancing alternative to traditional locks and keys. The invention features a design for easy operation, which includes a compact, portable design that is similar in appearance to a vehicle's keyless entry system. Lock N' Key would be ideal for use in the home or commercial establishment.
Lock N' Key would consist of an electronic, square device that would measure 3- to 4 inches long, 3- to 4 inches high and 1-1/2 inches thick. The unit would feature two activation buttons labeled "O" and "C" and a ring for attachment to a key chain. A user would press the "O" button to unlock a door, and press the "C" button to lock a door. An alarm would sound if the individual is approximately 50 feet away from the home and has not locked a door. Stationery variations could include a series of house-shaped lights that each correspond to a particular door, as well as a small keypad resembling a power strip that could enable users to lock and unlock multiple doors easily. The keypad version could be positioned on the inside of the home. If a door is unlocked, an incorporated alarm would beep and a red line would illuminate in the corresponding light.
InventHelp is attempting to submit the invention to companies for review. If substantial interest is expressed, the company will attempt to negotiate for a sale or royalties for the inventor. For more information, telephone Dept. 04-ROK-345 at (800) 851-6030. Manufacturers interested in reviewing additional inventions and new product ideas can contact InventHelp's marketing partner Intromark by filling out an online request to review new product ideas here.
# # #