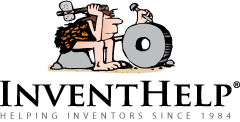 PITTSBURGH, PA (PRWEB) April 29, 2016
InventHelp, a leading inventor service company, announces that one of its clients, an inventor from Nebraska, has designed an accessory that could prevent dust, dirt, sand, mud, and debris from entering an M-16-style assault rifle via an empty magazine well and increase the speed and accuracy of a magazine change. This invention is patented.
"Mag Duster" would cover the well but not impede insertion or removal of the magazine when needed. It could also facilitate reloading in darkness or during limited dexterity. The design could help prevent malfunctions such as jams, which improves rifle reliability. Mag Duster would be ideal for the military and law-enforcement officers.
Mag Duster could be producible from durable, flexible plastic and metal. The unit would measure roughly 3 inches high, 4 inches long and 2 inches wide. The unit would feature four spring-loaded flaps at the bottom, flared sides and a retaining band with a fastener that secures permanently to the sides. The unit would be funneled for quick and accurate insertion of a magazine. Luminescent strips on both sides of the unit would serve as guides while the user reloads in the dark. The user would secure the unit to the bottom of an M-16's magazine well. If a magazine needs to be used, the user would push it up through the unit's flaps. The magazine could also be ejected from the unit easily. When the magazine is removed, the flaps' tension causes them to snap back into place. Mag Duster could be produced for use with other magazine-fed rifles and firearms.
InventHelp is attempting to submit the invention to companies for review. If substantial interest is expressed, the company will attempt to negotiate for a sale or royalties for the inventor. For more information, telephone Dept. 13-JMC-1412 at (800) 851-6030. Learn more about InventHelp® and their Invention Submission services at http://www.inventhelp.com.
Manufacturers interested in reviewing additional inventions and new product ideas can contact InventHelp's marketing partner Intromark by filling out an online request to review new product ideas here.
# # #