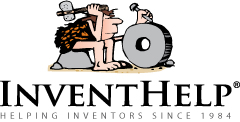 PITTSBURGH, PA (PRWEB) September 30, 2016
InventHelp, a leading inventor service company, announces that one of its clients, an inventor from Florida, has redesigned a rear-view mirror for boats that is also designed to service as a safety signal mirror in the event of an emergency. This invention is patented.
"Magna Mirror" could be attached to a heavy-duty permanent bracket via a strong magnet and can be removed by pulling with the fingers. The design could make it easier to carry multiple safety products while boating, as well as save space and add utility and usefulness. These features could eliminate the need to repeatedly turn around to check conditions behind a boat. The invention could help detect boats, a fallen water-skier, and other objects to the rear. The boating accessory could keep the operator alert to ever-changing conditions, which helps to prevent accidents while also reducing tension and anxiety for the operator. Magna Mirror is designed to be compact, user-friendly, easily accessible, corrosion resistant, affordable, and adaptable to other applications.
Magna Mirror would consist of a rear-view mirror that would be rectangular in shape with rounded corners, measuring approximately 4 inches tall and 6 inches long. The reflective glass mirror would engage within a stainless steel frame. The frame would include a lip around the outer edge to hold the mirror in place, yet allow for it to be removed when needed by gripping with one's fingers. The mirror would attach to the vehicle via a sturdy stainless steel mounting bracket. The opposite end would include a magnet that securely connects to a mating magnet of opposite polarity. The magnets would enable the mirror to be detached easily and used as a hand-held emergency sun-reflector. The mirror/sun reflector could float and includes a lanyard for easy carrying. Magna Mirror could be used with a variety of vehicles, from boats, snowmobiles to bicycles.
InventHelp is attempting to submit the invention to companies for review. If substantial interest is expressed, the company will attempt to negotiate for a sale or royalties for the inventor. For more information, telephone Dept. 12-HLW-1083 at (800) 851-6030.
Manufacturers interested in reviewing additional inventions and new product ideas can contact InventHelp's marketing partner Intromark by filling out an online request to review new product ideas here.
# # #