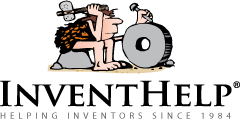 PITTSBURGH, PA (PRWEB) December 02, 2015
InventHelp, a leading inventor service company, announces that one of its clients, an inventor from New York, has designed a redesigned trash can that can also act as a trash compactor. This invention is patented.
The "Manual Compactor" would allow garbage to be compacted easily, without touching the debris. Additionally, it could mulch natural yard debris and put it back into the garden. It could also help to eliminate germ contact or possible injury from broken glass or sharp objects. Helping to save the user time, the invention's design could prevent switching bags as often, while also allowing for safe and easy removal of the bags without ripping. Multiple design possibilities help make the product ideal for homes, offices, schools, hospitals or businesses.
The trash can would include a built-in compactor, featuring a lid composed of two different parts. The underside of the lid would include an array of durable, sharp teeth, acting as an aerator or mulcher for yard waste. The center of the cover features a rubber piece that seals tightly to prevent liquids or odors from leaking out. The rim resembles an exterior coffee can-type design that prevents bag slippage, and an interior guided upper and lower return for easy placement. The unit locks and holds the bag in place to prevent collapses and messes, and the locks also prevent the center piece from slipping. Featuring a stackable design and attachable wheels, the Manual Compactor would be simple and easy to use.
"I was raking leaves in the yard, and putting the piles in trash bags inside a trash can," said the inventor. "I got tired of having to push down the leaves in the bags by hand because of how disgusting the decaying, wet leaves were. To eliminate this and other hassles, I came up with a trash can with a built-in compactor-mulching system.
InventHelp is attempting to submit the invention to companies for review. If substantial interest is expressed, the company will attempt to negotiate for a sale or royalties for the inventor. For more information, telephone Dept. 11-LGI-1318 at (800) 851-6030.
Manufacturers interested in reviewing additional inventions and new product ideas can contact InventHelp's marketing partner Intromark by filling out an online request to review new product ideas here.
# # #