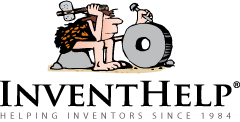 PITTSBURGH, PA (PRWEB) November 18, 2015
InventHelp, a leading inventor service company, announces that one of its clients, an inventor from Texas, has designed a modified fan that filters out particulates as it cools and circulates air, which makes the air safer to breathe. This invention is patented.
"Mayfield Air" would feature a detachable, washable filter and filter tray, and operate in three speeds. The unit would provide relief during hot weather or in stuffy rooms. The invention is designed to foster comfort and productivity. Mayfield Air is ideal for the following use: households, contractors, industrial floorers, masons, beauty salons, pet groomers and more.
Mayfield Air would consist of a square fan that would measure 15 inches high, 14 inches wide and 11 inches deep. The unit would feature a plastic housing with a handle, in-flow and out-flow section, a three-speed switch, a removable foam filter and a ¾ to 1-inch filter tray. The filter would attach to the in-flow section on the side of the fan. As filter cleans the air is it is sucked though the in-flow section. Then the air is blown out of the out-flow section on the upper front. The tray would catch any accumulated debris for disposal. The user can remove the filter easily for washing and reuse. Mayfield Air can be produced in different colors and sizes, such as small, medium and large. .
InventHelp is attempting to submit the invention to companies for review. If substantial interest is expressed, the company will attempt to negotiate for a sale or royalties for the inventor. For more information, telephone Dept. 11-AUP-100 at (800) 851-6030.
Manufacturers interested in reviewing additional inventions and new product ideas can contact InventHelp's marketing partner Intromark by filling out an online request to review new product ideas here.
# # #